I have personally been active in project management for over 20 years but in a very short period of time have learned so much from Hammam. I highly recommend anyone who wants to be a better Project Manager to attend his classes.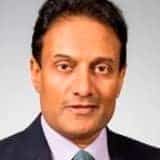 Ray A Minnas
Managing Director and Founder at AIS Security Solutions
The course tutor was well prepared and very Knowledgeable. Really enjoyed the project examples. I would recommend this course.

Farah Naz
Associate Sustainability Consultant, CEng MCIBSE, LEED AP (BD+C), Estidama PQP (PBRS)
Hammam is enjoying a passionate spirit in training, for us he has added value to the PMP course that we are undertaking with him . He passes the ideas with super Energetic, Positive ,Crystal Clear approach that even those with no relative PMP background become familiar and aware technically and in a skilfully conducted way.

Razan Asadi
United Arab Emirates | Glass, Ceramics & Concrete
I took part in Eatimad's CPHQ course last March with Dr. Samer to prepare for the exam. Not only was the material very helpful, but very enjoyable. Dr. Samer's teaching style made things easy. I wrote the exam only 3 weeks later with no studying and minimal review and passed. Dr. Samer's shared knowledge was beneficial to my job. It was an excellent experience overall! The course covers everything you need to know before writing CPHQ Exam. As a result, I trusted
The center is very good, the employees were very friendly. The Instructor was very professional and well educated.
Tarik was an absolute font of knowledge. A true professional and able to convey all the information in a easy to understand format.
This is the third course at ETI, every time I learn practical practice skill with updated version
Dr,. Hadiqa Sohu
Al Rahman Home Nursing
The revision BLS course was quick, organized and helpful. The instructor was friendly and knowledgeable. I will hopefully be back for the next revision
Natalie Reed
Kids First Medical Center